CoachingWorx and its sister company CounsellingWorx have launched Bounceback, a 4-part online programme for employers to support their employees as they return to work.
At a time of uncertainty and continual change, employers and business leaders have to balance the priorities of ensuring their business survives the pandemic whilst also ensuring that their employees are in the best frame of mind to help them to do so, or looked after should businesses have no choice but to make positions redundant.
This programme as part of your full risk assessment and human resources management processes will ensure that the mental wellbeing of your employees are looked after, placing you and your company in the best position to 'bounce back'.
Employees Initial Webinar
The webinar runs up to 3 times a week (subject to demand) for individuals to sign up to or at the Company's request for their teams. It covers self-exploration and reflection on current situation leading to an understanding of personal concerns about returning to work. It also provides an assessment to ascertain the need for following support Coaching/Counselling or mix of both.
Exploring individual response to their time off work

Bereavement cycle –

understanding loss and adapting to a 'New Normal'

How do I operate in uncertainty

How do I deal with change in changing times -

identify personal concerns
Following on from the initial seminar, the employee's response will be assessed and assigned to one of our team for up to three, one hour sessions: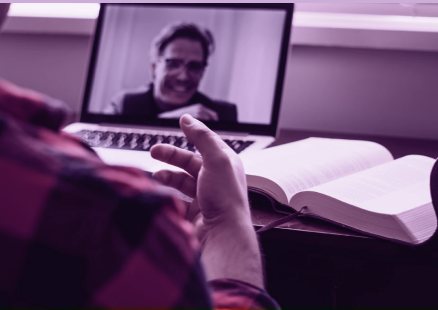 Goal Setting:

Exploring and understanding individual concerns, anxieties, opportunities and aspirations (based upon self-assessment)

Exploring and applying appropriate Therapeutic Models:

Circle of Control, Thinking Errors, Catastrophising, Rational & Irrational thoughts and introducing Cognitive Behavioural Therapy Techniques.

Applying Strategies and Tools for going forward.
Employers/Managers Webinar & Toolkit
Our Manager's Toolkit has been written to help leaders respond well to their employees concerns and can be stand alone or in conjunction with the Bounceback webinar.
Themes include; active listening, transactional analysis, body language, Parent Adult Child (PAC) model and asking appropriate questions.
Book onto our webinar series now to give your business and employees the best and most productive start back to work in the uncertain times.